The Essential Guide to Wedding Hair Accessories
On your big day, everything needs to be perfect—including your hair. But with so many different styles and options out there, it can be tough to decide what bridal accessories are right for you. That's why we've put together this essential guide to wedding hair accessories! Read on for everything you need to know about picking the perfect wedding accessories for your wedding day.
Veils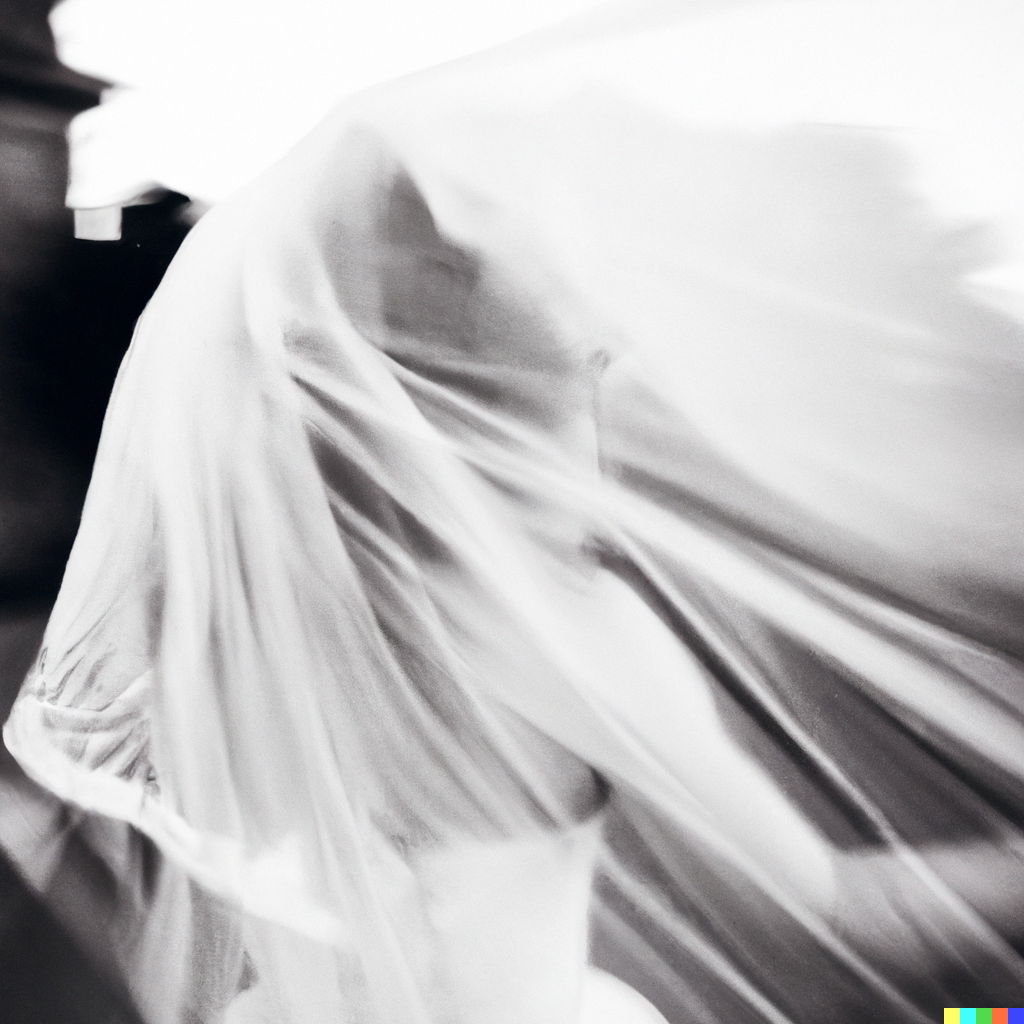 A veil is perhaps the most classic of all bridal hair accessories. Whether you're looking for a long, flowing cathedral veil or a short and sophisticated birdcage veil, there's a veil out there that's perfect for you. Plus, veils come in a wide range of styles and fabrics, so you can find one that matches your wedding dress perfectly. If you're not sure if a veil is right for you, try doing a trial run with your hairstylist before the wedding day. That way, you'll know for sure whether or not you feel comfortable wearing one.
Headbands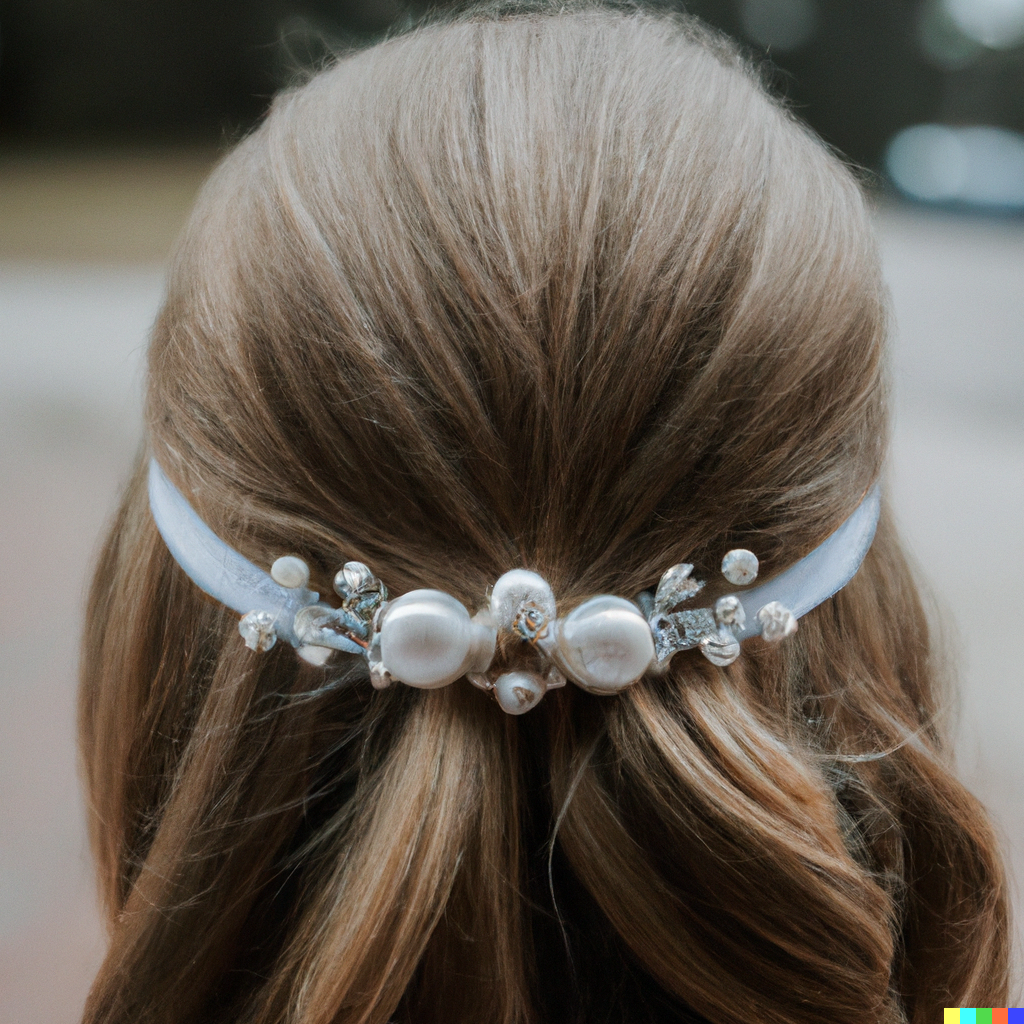 Headbands are a great way to complete your bridal look, but they can be tricky to style correctly. Here are some helpful tips to make sure you get the most out of wearing a headband on your big day:
1. Choose the right size headband for your hairstyle. A larger headband will have more impact but can make your head look too big. If you have a lot of hair, opt for a more petite style that won't overwhelm your features.
2. Consider the shape of your face when selecting a headband. Round faces tend to look best with slim, delicate headbands that draw attention away from the sides of the face. Square faces look great with rounded headbands that soften the angles of the face, while oval faces can pull off almost any style of headband.
3. Go for a timeless look. It's best to choose classic materials like pearls or crystals for your headband — these will never go out of style! If you want a more modern look, opt for an intricate metal headband or something adorned with feathers.
4. Consider the design of your wedding dress when selecting a headband. If your dress is simple and understated, choose a bolder headband to add visual interest to your bridal look. On the other hand, if your dress is already ornate and intricate, opt for a simpler headband that won't compete with your dress.
5. Try it on with your hairstyle before you make a final decision. A few different types of headbands may look good in the store, but don't forget to see how they work with your hair! Make sure the headband doesn't bunch or twist your hair, and that it looks comfortable when you move around. Ask a friend or stylist if they can help you make sure it's the right fit before making your purchase.
6. Finally, have fun with it! Headbands are a great way to express your personal style on your love day. Whether you choose a vintage-inspired piece or something modern and chic, pick a headband that reflects your personality and makes you feel beautiful. With the right headband, you'll be sure to shine on your wedding day!
Hair Combs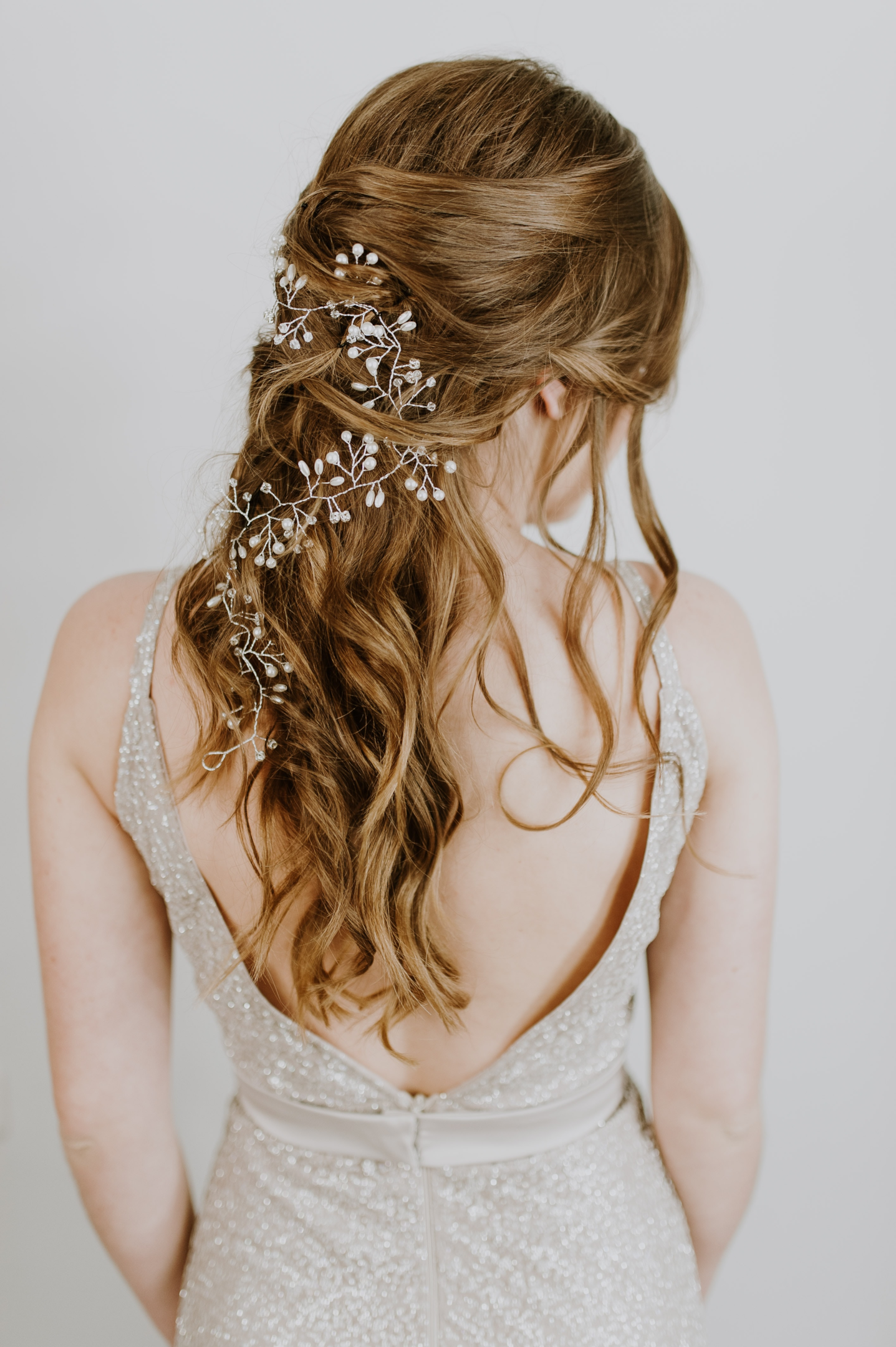 If you choose to wear a hair comb on your wedding day, there are a few styling tips to keep in mind. Firstly, make sure the comb is securely set in place. Use bobby pins if necessary to prevent the hair comb from slipping out of place. You may also want to add some hairspray or volumizing mousse for added hold.
Another great way to enhance the look of a hair comb is by adding additional decorations around it. Try weaving flowers, crystals, or pearls into your hairstyle for an extra special look. You can also experiment with different accessories such as headbands or bridal veils to complete the look.
Finally, try different positions for your hair comb to see which one looks best. A higher placement on the head will draw attention, while a lower position can be more subtle and elegant.
Bridal Caps & Headpieces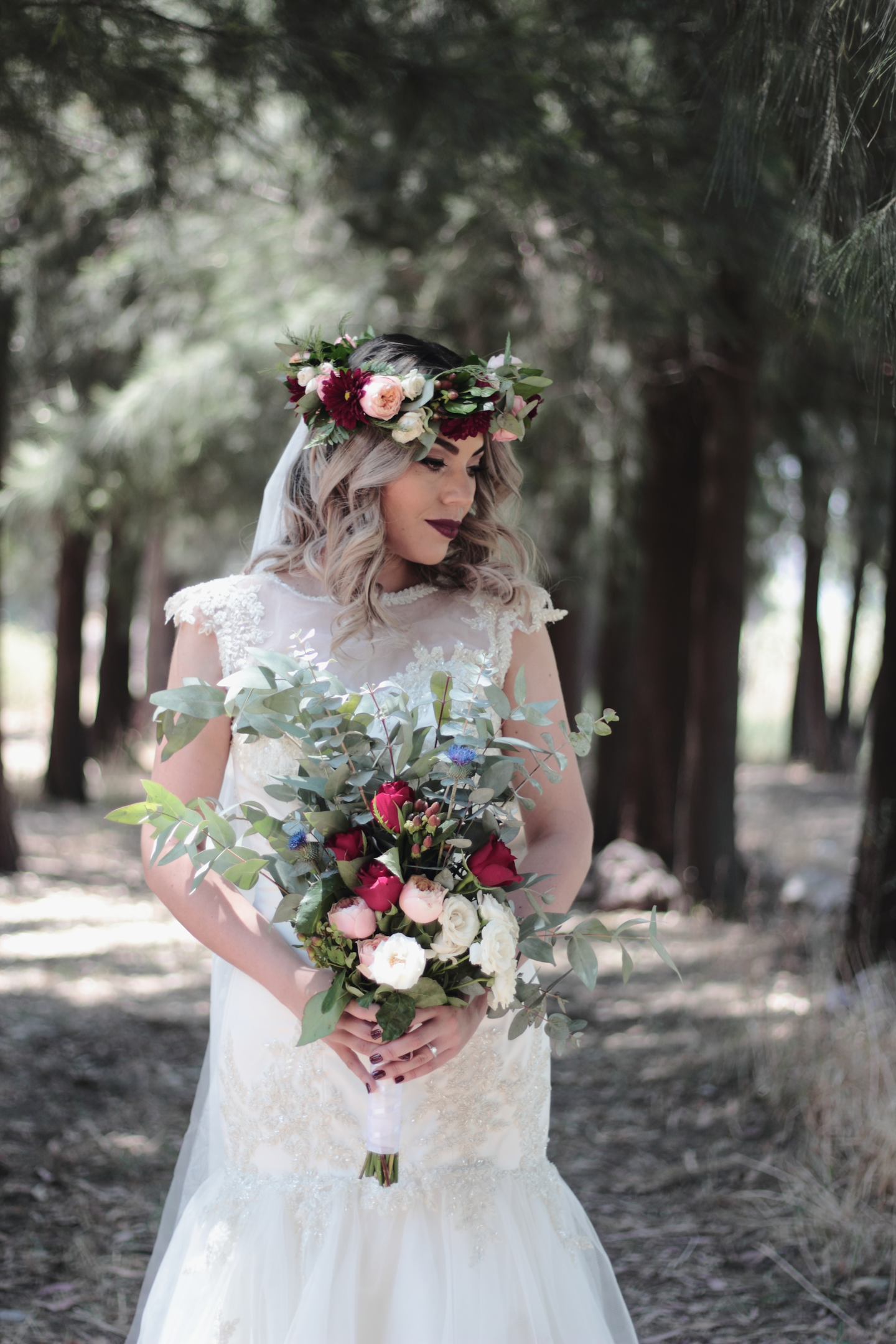 For brides who want to add something extra special to their wedding look, a beautiful bridal cap or headpiece is a perfect choice. These unique accessories can be used to elevate any look, from simple and chic caps that add an elegant touch to more elaborate peaked hats adorned with feathers or flowers. And if you have fabric from your wedding dress, you can even have a custom-made headpiece designed to perfectly match your bridal look! So whether you're going for something subtle and sophisticated or an over-the-top piece that is sure to make a statement, bridal caps and headpieces are the perfect way to complete your wedding day ensemble.
Conclusion
There are so many different types of bridal hair accessories out there—how will you ever choose just one? By taking the time to try on different styles and find the one that suits you best! With so many options available, there's sure to be the perfect hair accessory out there for every bride.